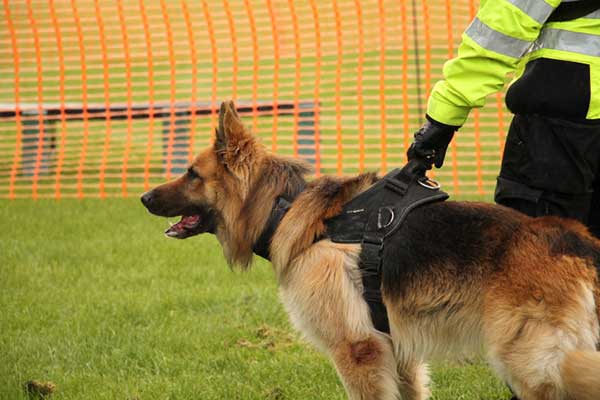 Security Guard Dog Services
Sureguard have been providing security guard hire and services to the construction industry for many years. Some of our construction clients are; Leadbitters, Seddons, Carters, Flanagans, plus many more.
Sureguard's Guard Dog Services
Our guard dog units can be used for commercial properties, premises that may be left unattended or empty buildings that require protection from intruders, vandalism or theft.
Having one of our guard dogs and handlers on site ensures a high level of security as much as the 5 or more security guards and acting as a deterrent to potential criminals.
Security guard dogs are generally deployed where Security Officers may be at risk or if there are large areas to secure & patrol. They are trained to be safe with members of the public, but can defend their handler when necessary. A highly effective deterrent.
Patrol dogs are used for many assignments, from guarding critical infrastructure, parks, open spaces, vacant property, car parks and more.
Unlike many security companies that provide patrol dog services, we own the majority of our dogs and employ their handlers, rather than subcontracting the service. Close bonds are formed when dogs live with their handlers, making the partnership far more effective.